Hard Kore Nigga Komix: The Incendiary Politics of Mooney, Rock, Chappelle & Pryor
A Tribute from Onyango Oloo in Montreal

Without wasting a micronanosecond, let us FIRST, launch the hottest video in the world right now.

Here are the English lyrics which go with those images and audio.

Do you know who this woman in the pictures below is?




That is Siouxsie who fronts the band called Siouxsie (say it like this: Suzie)and the Banshees.

Tell you what, listen to their song called Kiss Them for Me and you can actually sing along to the lyrics.

You know WHY?

Because that is the ONLY time we are going to see, hear or talk about that legendary UK punk band in this essay.

This essay will be more infused with an ambience of another British band. Now most of you know just their poppy easy listening songs like Red, Red Wine.

But



UB40(named after the form the unemployed UK workers fill out when they are laid off) first made their mark with their political songs like Sing Our Own Song

The great flood of tears that we`ve cried
For our brothers and sisters who`ve died
Over four hundred years
Has washed away our fears
And strengthened our pride
Now we turn back the tide

We will no longer hear your command
We will seize the control from your hand
We will fan the flame
Of our anger and pain
And you`ll feel the shame
For what you do in God's name

(chorus)

We will fight for the right to be free
We will build our own society
And we will sing, we will sing
We will sing our own song

When the ancient drum rhythms ring
The voice of our forefathers sings
Forward Africa run
Our day of freedom has come
For me and for you
Amandla awethu!

(chorus)

We will fight for the right to be free
We will build our own society
And we will sing, we will sing
We will sing our own song


as well as their other classic, One in Ten

I am a one in ten a number on a list,
I am a one in ten even though i don't exist.
Nobody knows me, but im always there,
A statistic a reminder of a world that doesn't care

My arms enfold the dole queen,
Malnutrition dulls my hair,
My eyes are black and lifeless
With an underprivileged stare
I'm the beggar on the corner
Will no-one spare a dime
I'm the child that never learns to read
Because no on spared the time.

(Chorus)

I`m the murderer and the victim
The licence with the gun
I`m a sad and bruised old lady
In an alley in a slum
I`m a middle aged businessman
With chronic heart disease
I`m another teenaged suicide
In a street that has no trees

(Chorus)

I`m a starving third world mother
A refugee without a home
I`m a house wife hooked on Valium
I`m a Pensioner alone
I`m a cancer ridden spectre
Covering the earth
I`m another hungry baby
I`m an accident of birth.

(Chorus)

And speaking of political songs and political bands,who ON EARTH would have thought that




PRINCE, the Artist Formerly Known as a Symbol would be so effing POLITICAL. Here is a cut from his hit
Musicology CD. The song is called 'Dear Mr Man'

The words speak for themselves:

What's wrong with the world 2day?
Things just got 2 get better
Show me what the leaders say
Maybe we should write a letter
Said Dear Mr. Man, we don't understand
Why poor people keep struggling but U don't lend a helping hand
Matthew 5:5 say "The meek shall inherit the earth"
We wanna b down that way but U been trippin since the day of your birth
Who said that 2 kill is a sin
Then started every single war that Ur people been in?
Who said that water is a precious commodity
Then dropped a big old black oil slick in the deep blue sea?
Who told me, Mr. Man, that working round the clock would buy me a big house in the hood
Cigarette ads on every block
Who told me, Mr. Man, that Eye got a right 2 moan?
How about this big old hole in the ozone?
What's wrong with the world 2day
Things just got 2 get better
Dear Mr. Man, we don't understand
Maybe we should write a letter
Listen, Ain't no sense in voting--same song with a different name
Might not b in the back of the bus but it sure feel just the same
Ain't nothing fair about welfare
Ain't no assistance in AIDS
We ain't that affirmative about your actions until the people get paid
Ur thousand years r up
Now U got 2 share the land
Section 1--the 14th amendment says "No state shall deprive any person of life, liberty, or property, without due process of law"
Mr. Man, we want 2 end this letter with 3 words:
We tired a-y'all


It is almost Halloween.

As an African, I never knew White people were SO SUPERSTITIOUS before I landed on these shores in the late eighties. My goodness: there is first of all that old Roman Saturnalia Pagan bacchanal that has been transformed into the climax of the biggest shopping bonanza on the Western calendar; then you have that excuse to make flower workers in Kenya and elsewhere be exploited even more in the run up to Valentine's Day and of course you have that plain old urogi, ugagula na kumanga manga ukiwanga na kushtua majirani called Halloween-with people literally dressed as witches, wizards, ghosts, ghouls and apparitions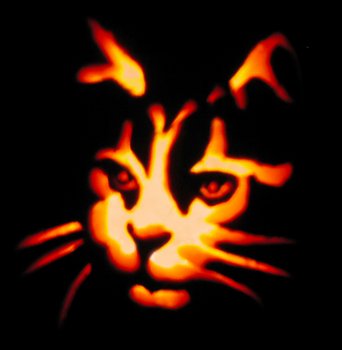 The DAY AFTER Halloween, it is the turn of the Haitians and all other people who practice Voodoo to celebrate the fete called Gede:




And of course, two days after Halloween and the morning after Gede, millions of Americans thoroughly pumped from all these superstitious rites, rituals and holdovers will march confidently to polling booths across the great United States to prove to the rest the of the world that this nation is the most advanced on earth.

Good luck!

One thing I know for CERTAIN.

A rich white man who went to Yale and belonged to the even more ghoulish Skull and Bones will be crowned President of the United States before Tuesday night is over.

Which Skull and Bones insider will ascend to the unipolar superpower throne?

The preppy frat boy with Iraqi and Afghani innocent blood on his hands or the lanky New England billionaire's spouse with innocent Vietnamese and Geese blood on his hands and champing at the bit for the chance to kill hundreds of innocent Arabs under the pretext of fighting the terrorists?

Even though they say the Wish is Father(why not Mother?)to the Thought, I do really believe that millions of American voters are going to hand George W. Bush his ass by the time the ballot counting is done.

Do not believe the hype.

Forget those yumba yumbaring soccer moms in Iowa and those dithering wizened wheat farmers in Nebraska or those conflicted gun owners in South Dakota.

And especially forget those blathering pundits that Daily Show host Jon Stewart skewered so beautifully when he was mocking and poking merciless fun at that bow-tied Republican twit called Tucker "I-Am-Only-35-Years-Old" Carlson.

Whoever wins the election this year is going to win DECISIVELY.

Ralph Nader WILL NOT be a factor.

George Bush and his kid bro Jeb can steal ALL THE VOTES THEY WANT IN FLORIDA, they are still going to lose handily.

You just do not step in the same river twice.

History WILL NOT repeat itself.

John Kerry will defeat George W. Bush to become the next President of the United States. Since I am in the mood for reckless predictions, why don't I go all the way and say that John Kerry will win by 51% to 48% and that the Supreme Court will not have to use their dirty bag of tricks because the Democrats will get both the popular as well as the electoral college victories.

And yet,I WILL NOT BE AMONG THE PEOPLE DANCING IN THE STREETS because Dubya has gone down to defeat.

Why ever not?

Well, I agree with a lot of the analysis I have been seeing over at the Counter Punch website lately. They are firmly in the Ralph Nader camp which I think is rather sectarian. I am supporting the people who are voting for Kerry not out of any love for the rightwing Democrats who control that Republican clone, but rather because defeating George Bush on November 2nd is a GLOBAL IMPERATIVE and PREREQUISITE for the normalization of international relations and definitley a precondition in the quest for world peace, global equity and sustainable development.

One article that I read a few days ago should provide a REALITY CHECK even before John Kerry's inaugration in mid January 2005. Here is the link to that essay at the Counter Punch website.

It is precisely because of this AMERICAN TWO PARTY CORPORATE DICTATORSHIP in the States that I do not take their mainstream pundits on CNN and other media outlets seriously.

When I want to feel the pulse of America,I go to the experts.

And HERE are some of them:





Paul Mooney is definitely one of them.

You can find out more about Mooney from this link


Many people consider Richard Pryor to be the doyen of African-American comedy and of the most brilliant comic talents produced in America in the last thirty years.



Chris Rock is another brilliant political commentator that I admire, even though he has cleverly disguised himself as a stand up comic.




And Dave Chappelle is riding very high at the moment with his show, his multimillion multi-year contract and mainstream embrace, despite the fact that his tongue remains one of the most acerbic when it comes to denouncing racism as you can see from these two skits-one on the overt racism in the States which unlike Canada, is out in the open south of this border and this hilarious send up of
"Angry White Men".

Paul Mooney does not hold back when it comes to expressing his distaste for ex radio shlock shock host Howard Stern.

The humour of Richard Pryor, Paul Mooney, Chris Rock, Dave Chappelle and other African-Americans is rooted in that experience that Black people in the States have undergone as descendants of slaves; as predominantly WORKING CLASS(as opposed to the Welfare Underclass dreamt up by Daniel P. Moynihan et al) as members of a community of communities with a long tradition of progressive and democratic values; as members of a people who have opposed Reagonomics and Star Wars and were the target of the so called domestic War on Drugs which has ended up with up to 25% of African-Americans in some stage or part of the criminal justice system.

That is why the best of African-American humour is not to be found on prime time network television. It is not an accident that two of the most political Black comics-Chris Rock and Dave Chappelle have won mainstream acceptance after going the cable show route rather than those empty headed vehicles that are cancelled after 7 to 13 episodes to replaced with some vanilla concoction before a little bit of chocolate is placed back on the menu in the next season.

Funny as this humour is and politically deep as it often is, we must remember that these African-American(predominantly male) comics are products of the very same American society that they critique and therefore one should not shocked to see the often UNFUNNY SEXIST and HOMOPHOBIC so called jokes, leave alone the standard mocking of people with speech impediments, physical and mental disabilities and the jingoistic put down of almost all immigrants whether they are Nigerians, Vietnamese, Mexicans, Haitians, Chinese, Russians or Germans. The utter idiocy of these sexist, homophobic, ableist and xenophobic forays undercores the time tested dictum that often "jokes" form part of the cultural and ideological conduits to transmit the twisted values of the dominant social groups in power-which is kind of ironic to find African-American (men) at the edges of mainstream US society finding someone BENEATH THEM to trash and vilify.

Having said all that, it is my opinion that comics like Paul Mooney, Chris Rock, Dave Chappelle and Richard Pryor have politicized a wider cross section of younger Americans (especially of African descent) than many of the mainstream politicians and media talking heads.

Well as we say, talk is cheap, so let us hear from the comics directly.

We will start with Paul Mooney who used to write most of the material for Richard Pryor's famous stand up routine and has a recurring slot on Dave Chappelle's hit show(Mooney also had a small part in Spike Lee's brilliant Bamboozled panned by the mainstream because of its brutal honesty but well received in progressive circles).

Here is Paul Mooney LIVE

And Chris Rock is definitely not to be outdone.

Bring The Pain was a HBO special that garnered him TWO Emmy nods in 1997 while Bigger and Blacker won him a Grammy.

To understand why Dave Chappelle is so hot, check out his Killin'Them Softly recording.

If you have NEVER EVER listened to or watched a Richard Pryor show then you should approach this next link with EXTREME CAUTION and know ahead of time that this comic genius is wild, he is ribald, he is raw, he is vulgar, he swears a lot, he says a lot of upsetting things while remaining one of the most stubborn shit disturbers on the American pop culture scene. If you are offended by colourful language please stay away from Richard Pryor. Also, in ways very similar to Mooney, Rock, and Chappelle, you will find his act peppered with a lot of sexist putdowns that often wipes away a guffaw induced by one of his rib cracking running jokes.

At the same time I am assuming that my readers are mature adults who deal with explicit material every single day of their lives and can exercise the necessary discretion.

So without further ado, I present our final act:


Richard Pryor from his album, "That Nigger's Crazy" with material which dates back to 1975.


Onyango Oloo
Montreal